Lubbock Google Business Profile Optimization
Get Found By Your Local Community
Utilize Google's free platform to get found by your local customers. The best part? The platform is free.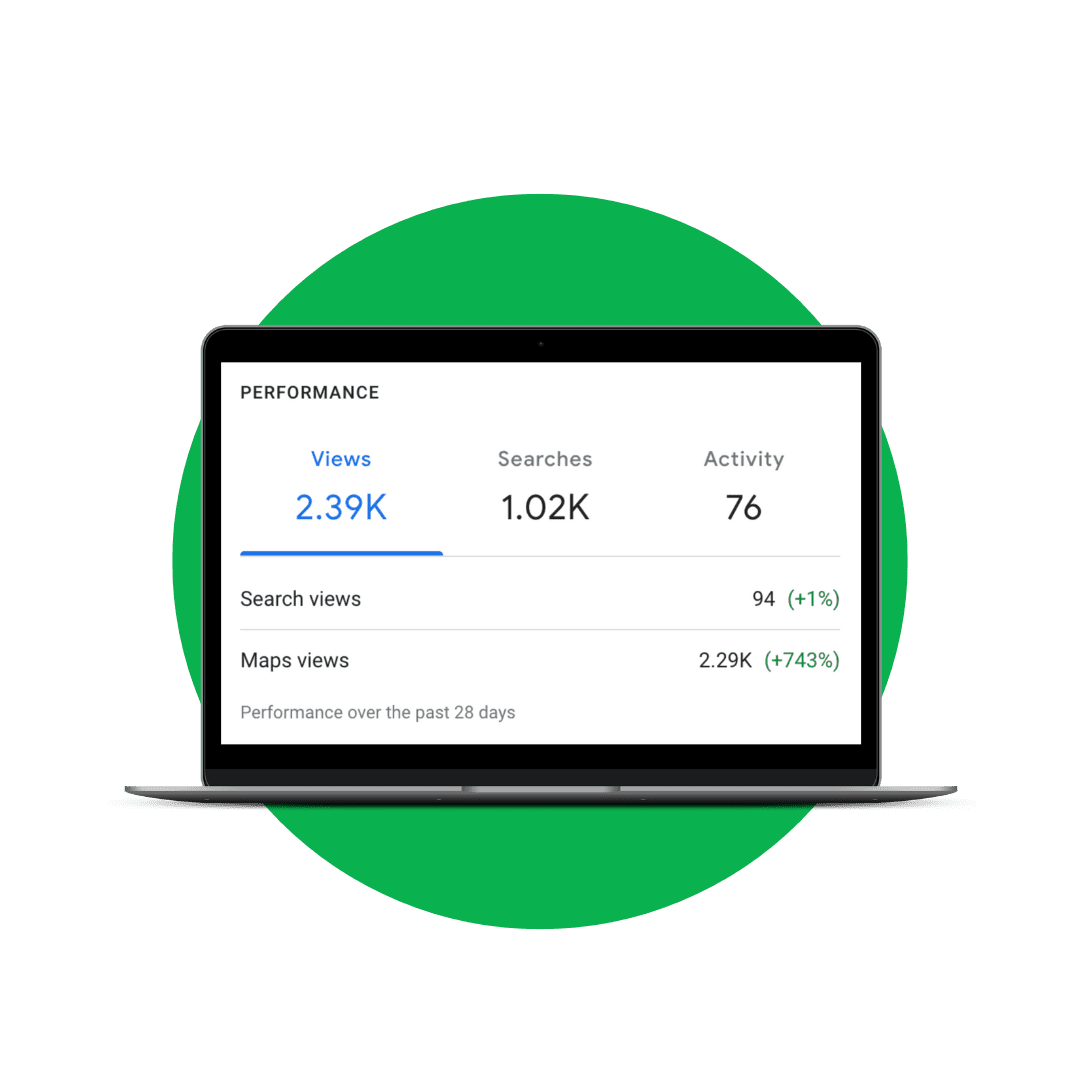 A clear digital strategy can be hard to come across by. As business owners, we have many things we have to juggle, from having a proper
web design
to managing social media content, things can quickly get out of ones grasp.
Luckily, a little nook in the digital space allows for functionality that is unparalleled when compared to other platforms and it drives tangible results. What is it? You Google Business Profile (GBP).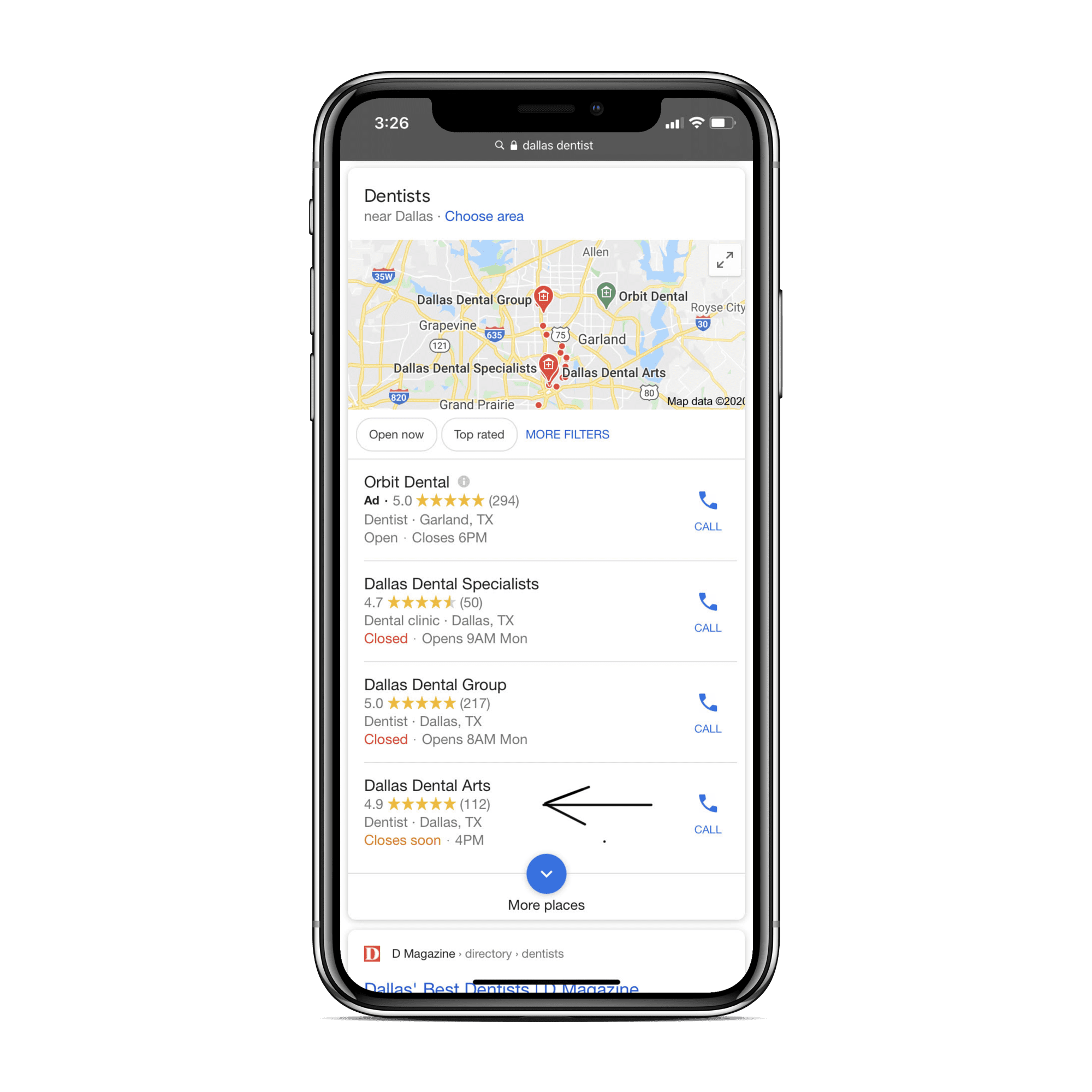 When potential customers are searching on the web for your service offering, you'd want you Lubbock Google Business Profile to be on top of the local pack.
With the emphasis of local search from search engines, having a well optimized Google Business Profile is key when wanting success with your local SEO in Lubbock.
Why Optimize My Google Business Profile?
More customers are turning to local search when looking to make purchasing decisions.
Still, more than half of local businesses have yet to claim their free GBP page. Now that's good news for you. Why?
If 56% of local businesses aren't competing to be at the top of their local packs, that means their is more potential reach for your Google Business Page!
Having a Lubbock marketing agency that understands the importance of a well optimized Google Business Profile allows you to enhance your business' visibility and revenue chances.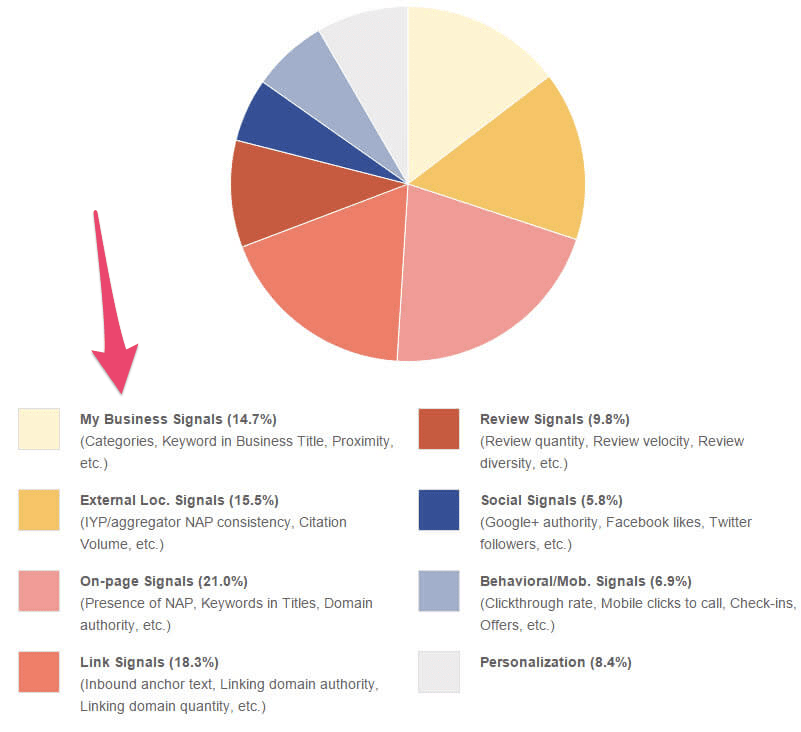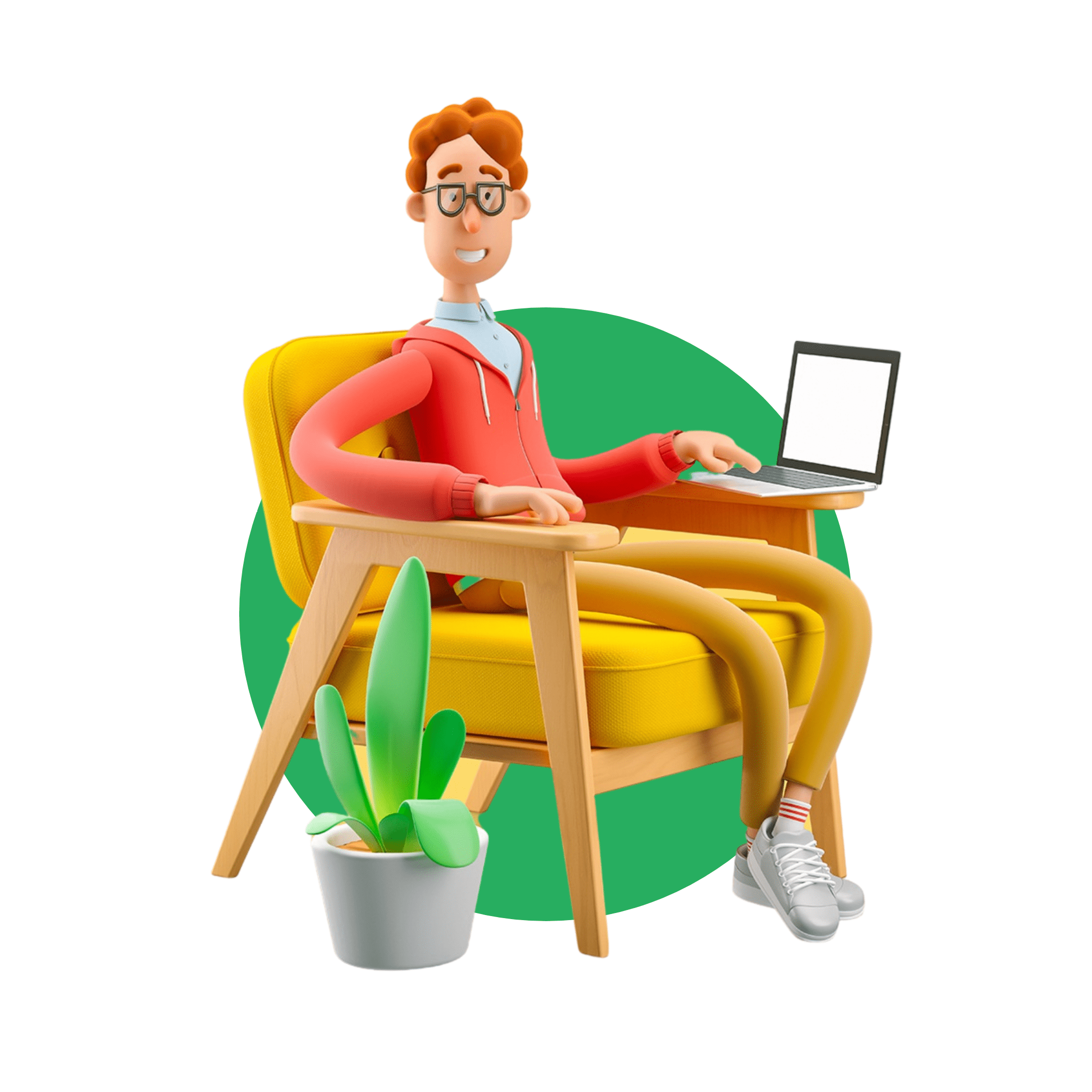 How We Optimize Your Google Business Profile in Lubbock
Our Lubbock SEO agency believes strongly that the utilization of all the best marketing practices is what delivers the results our clients want.
We never sell a different set of SEO packages, as we know a good marketing strategy encompasses all the best practices.
We upload weekly content, optimize your photos, and build out citations so that you can outperform your competitors found in Lubbock, TX.
This Sounds Good And
All, But Does This Actually
Produce Real Local Rankings?
Here's some real clients where our GMB SEO strategies helped them rank in the Google Local Pack.
In the short time span of only six months, Dallas Dental Arts grew their local traffic value by $1.5k and ranked for their top keywords such as:
Dentist Dallas TX

Dental Implants

Periodontist Dallas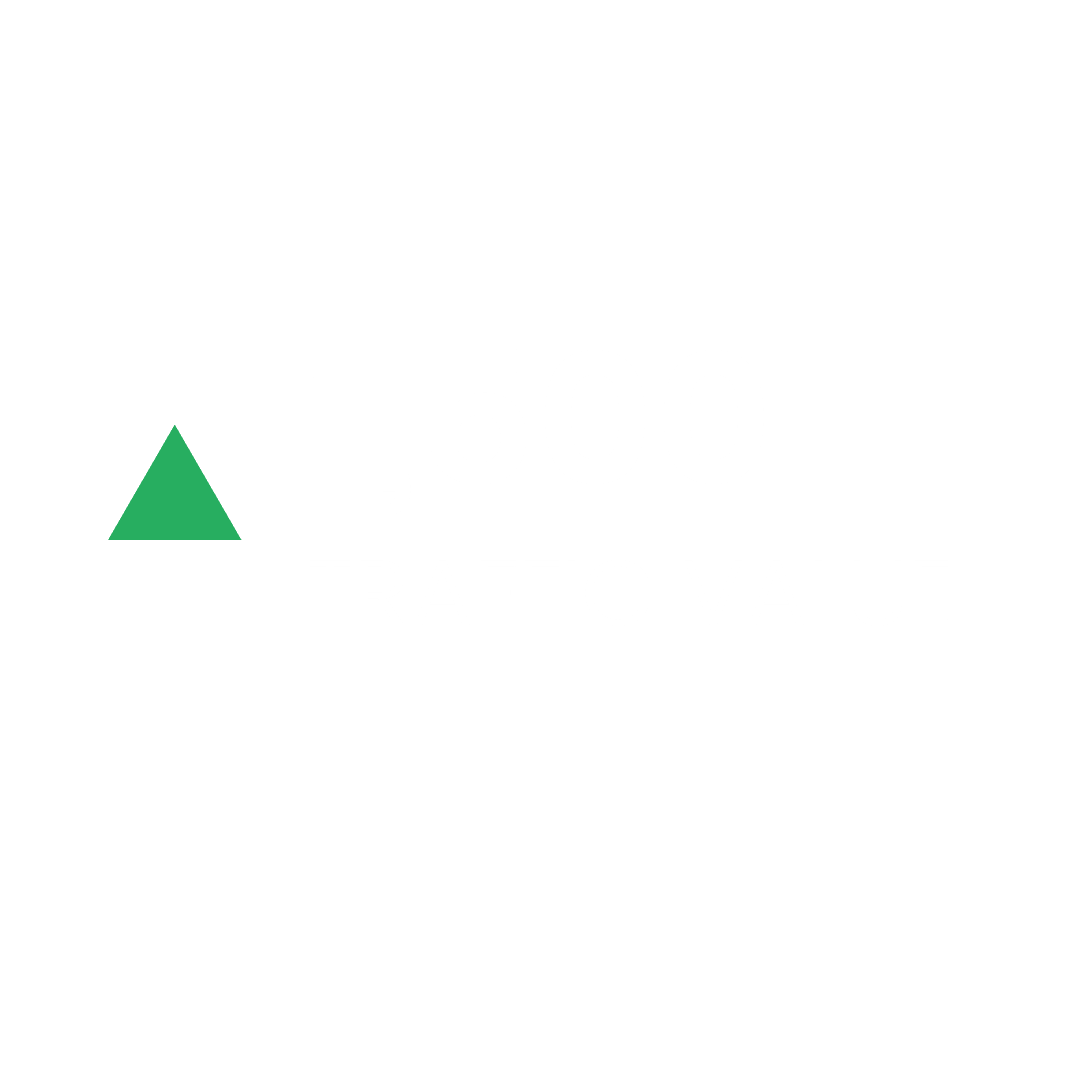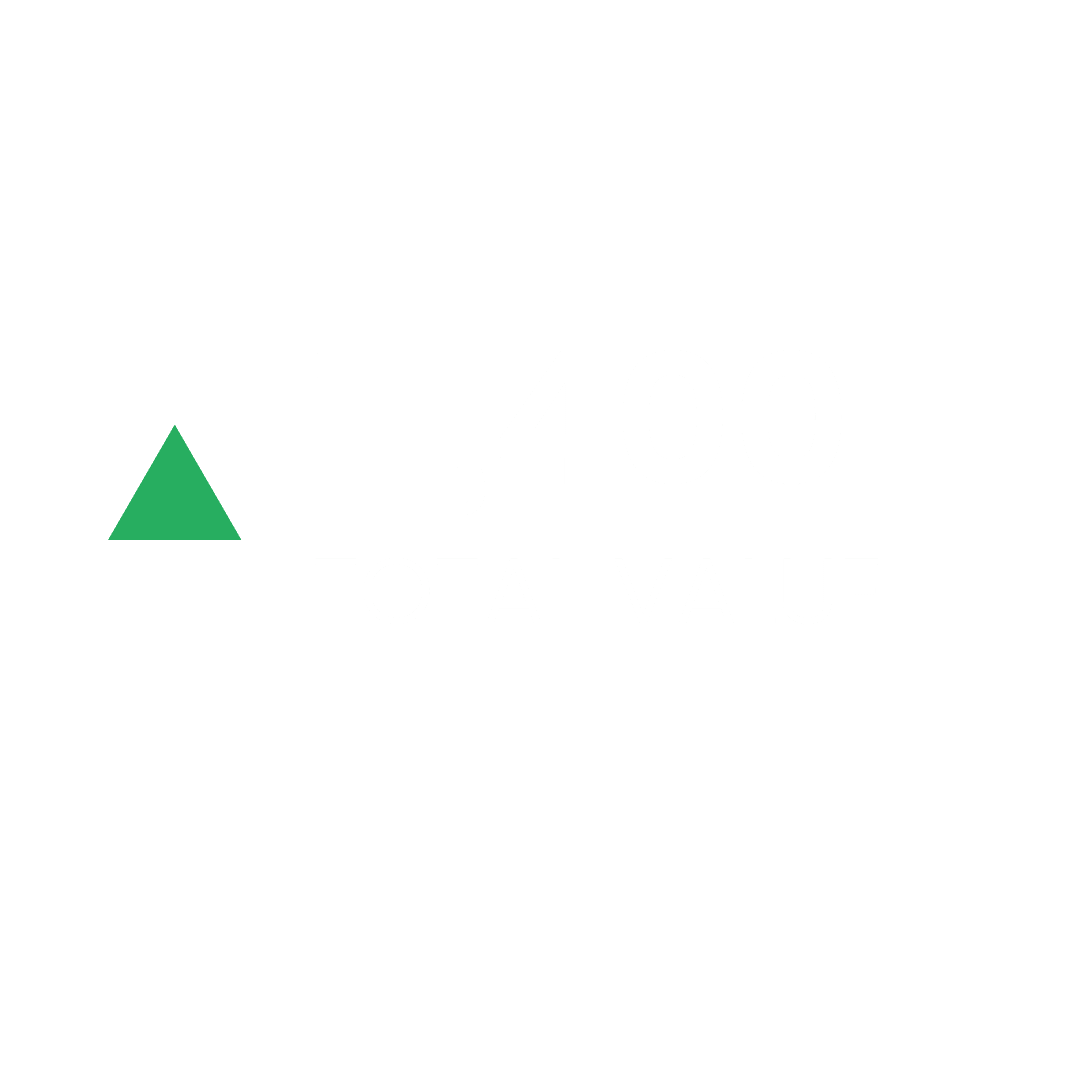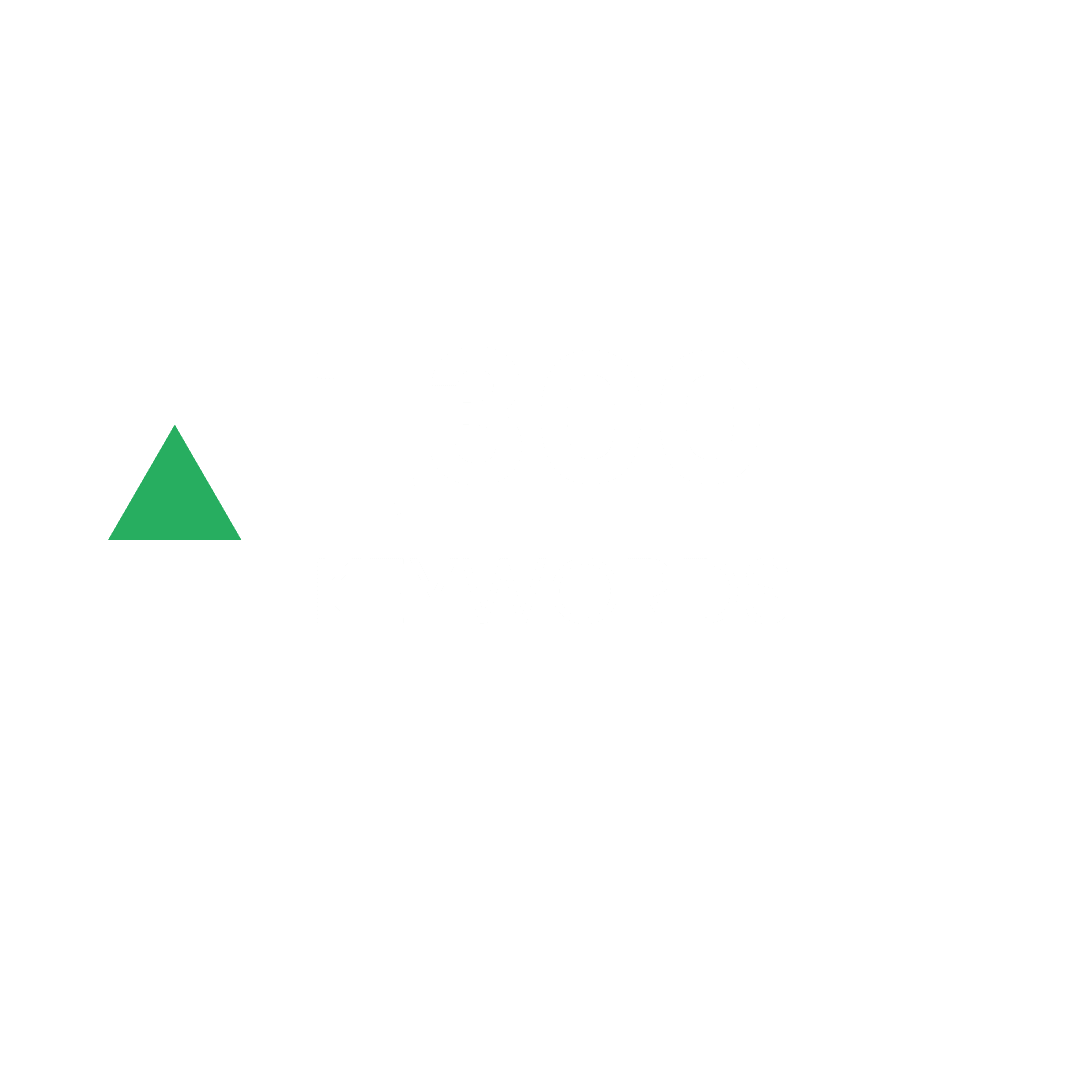 Improved Local Pack Listing
Not only did we rank them on the Google Local Pack, but doing proper SEO techniques also ranked them on the organic search results. What does this mean? Two listings on page one of Google.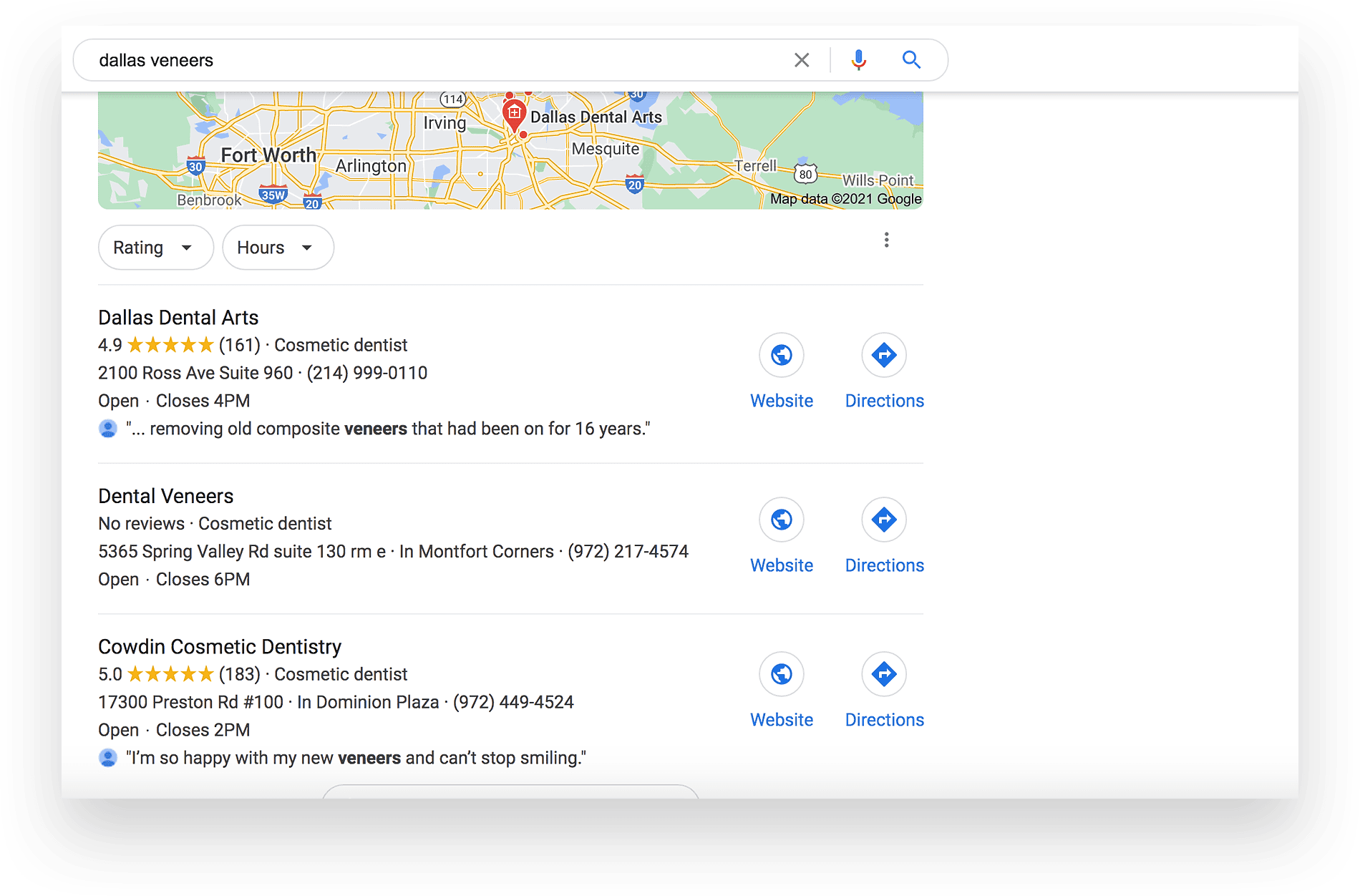 The Benefits Of Lubbock Google Business Profile Optimization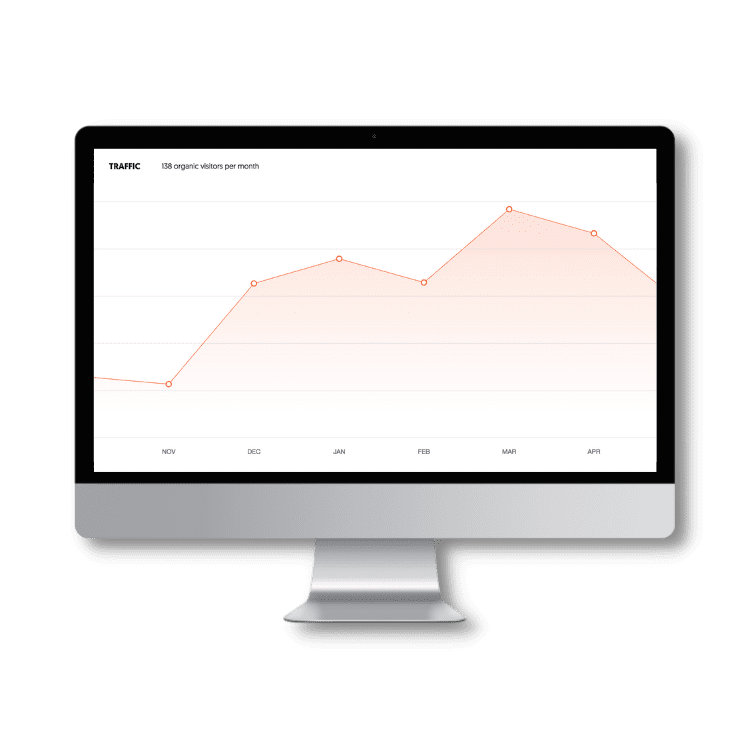 Locally Based
A Google Business Profile is meant for local businesses. The platform enables you to directly communicate your selling proposition and stand out from other Lubbock businesses.
Direct Communication
Whether you're offering a new product or service or want to recieve direct messages from customers, all this is available to you through this platform..
Affordability
The great thing about a Google Business Profile is that it is free! Moreover, you don't even need a website to rank on the local pack. All you need is a well optimized Google Business Profile to start attracting your customers in Lubbock!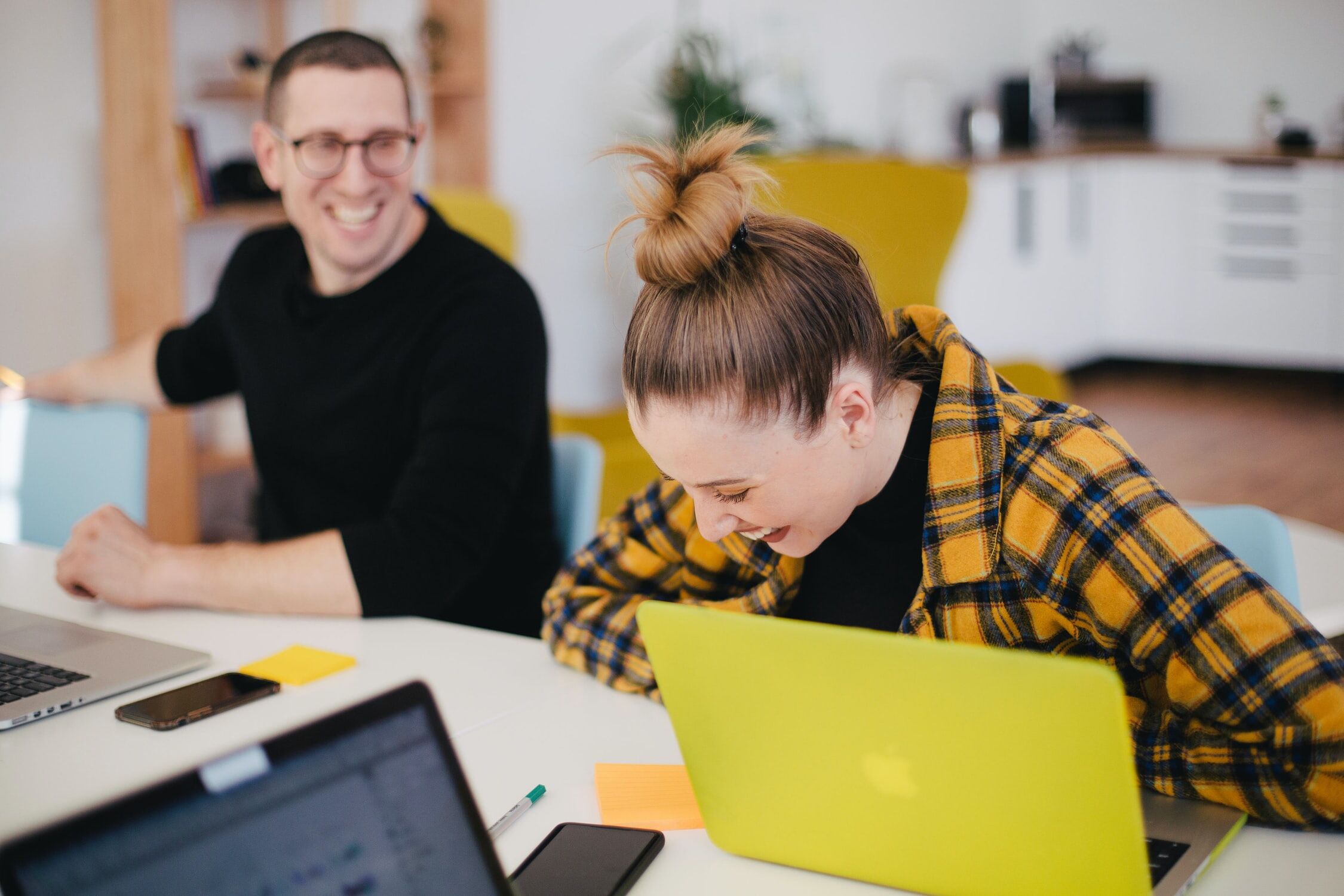 How To Optimize Your Google Business Profile In Lubbock
Your success if our priority. Below is a quick to-do list to get your started on optimizing your Google Business Profile in Lubbock.
Fill out all the information possible on your GBP
Upload optimized photos of your team and offerings
Create posts (mimic your top competitors)
Get reviews (super important to rank well)
How We Take Your Lubbock GPB To The Next Level
The to-do list mentioned above are just the beginning. When you work with our SEO experts in Lubbock you can expect.
Geo-tagging photos
Citations (backlinks)
NAP management
Review management
And more!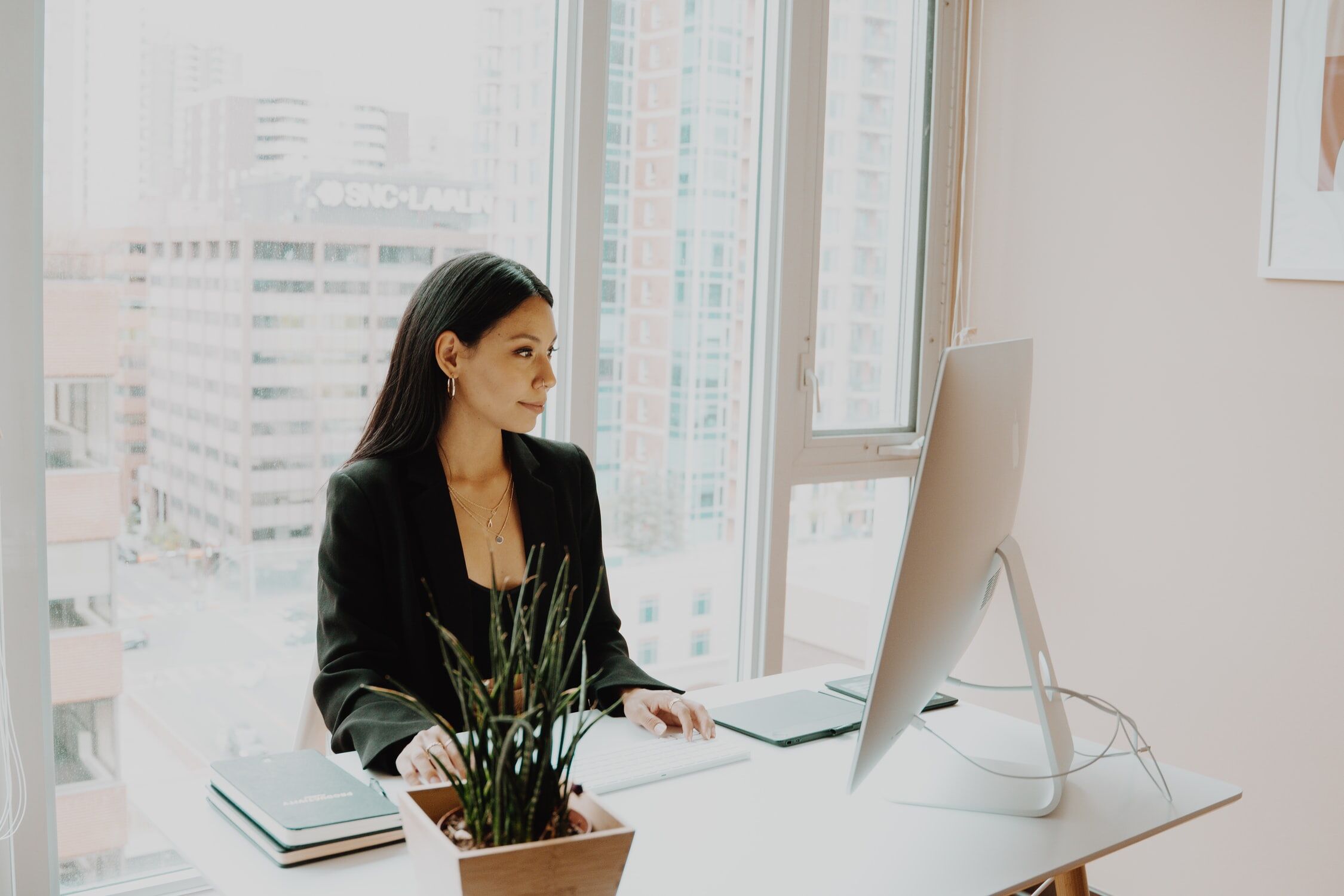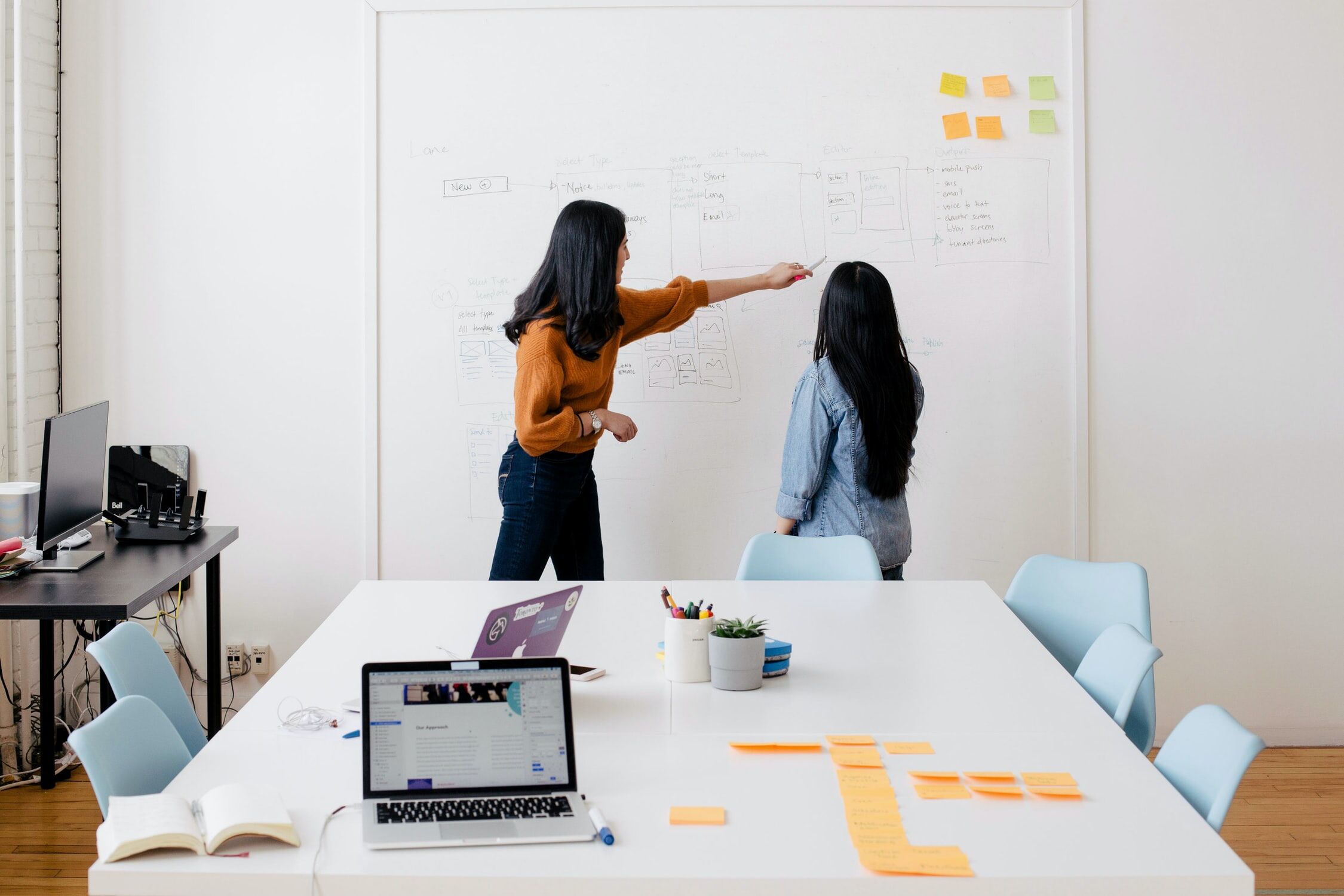 Our Lubbock SEO Experts Gives You Real Results
We're here to provide a helping hand. The benefit of a Google Business Profile in Lubbock that it is easy to use even for those who aren't the most tech savvy.
We're here to offer guidance and implementation in technical SEO, link building, copy writing, and more. By utilizing all the best practices of SEO, we offer an all-inclusive solution to your SEO needs in Lubbock.
Schedule A Strategy Session With Us
Get a clear game plan on how to optimize your digital presence, outrank your competitors, and turn your website into a beautiful, lead generator.
Hours of Operation
Monday: 9AM-5PM
Tuesday: 9AM-5PM
Wednesday: 9AM-5PM
Thursday: 9AM-5PM
Friday: 9AM-5PM
Saturday: Closed
Sunday: Closed