Can I Really Rank on Google Without A Website?
Yes! As absurd as that sounds, you don't need a website to rank your site on search engines. Now before I go on, this method only works for small sized businesses such as restaurants or hairdressers in a local area.
As the world turns more digital, it can be extensively more complicated to stay top of mind with your customers. As a local, small business, I know how hard it is to try to manage a million different things all at once. Much less, how will you be able to find the time to create a website and optimize it correctly?
Can you get through the digital world without a website? Will your customers be able to find you on search engines?
See How Our Agency Can Drive
Massive

Amounts of Traffic to Your Website

SEO – enhance your digital presence. Get real results.
Social Media Marketing – create brand loyalist.
Content Marketing – our team develops high quality content that dries traffic and revenue.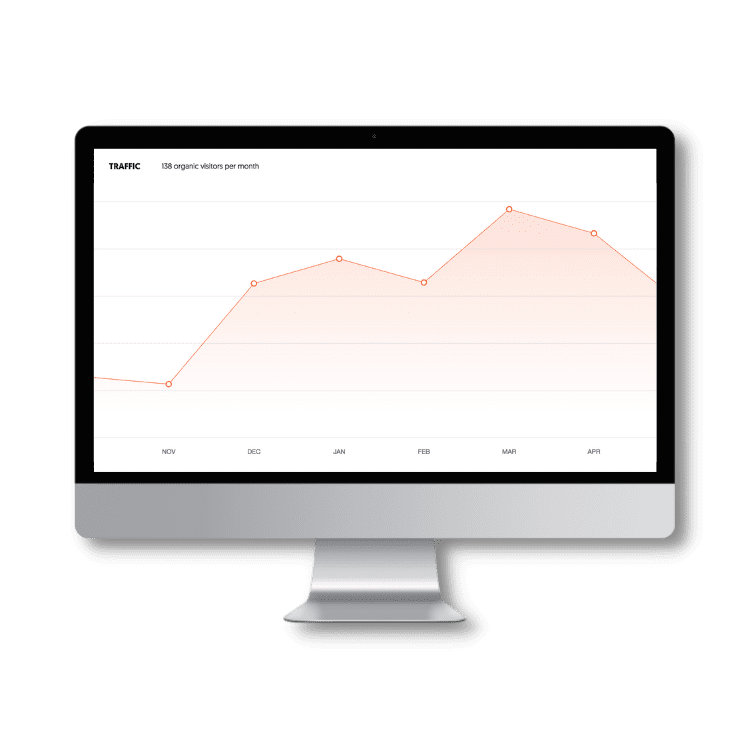 Set Up Your Google My Business
According to A MOZ Local SEO survey, 25% of your ranking power comes from your Google My Business alone!
Even though Google hasn't blatantly told its users all of its ranking factors, they have come out and said having a Google My Business (GMB) is a key determinant in how they rank businesses on search.
First, customers will need to find your physical establishment or be close enough to have your services be delivered to them. Then, you will need to optimize your GMB to show up on the Google Local Pack.
What is the Google Local Pack? The Google Local pack is the three businesses that are highlighted on the Google Maps results whenever you search for a local keyword.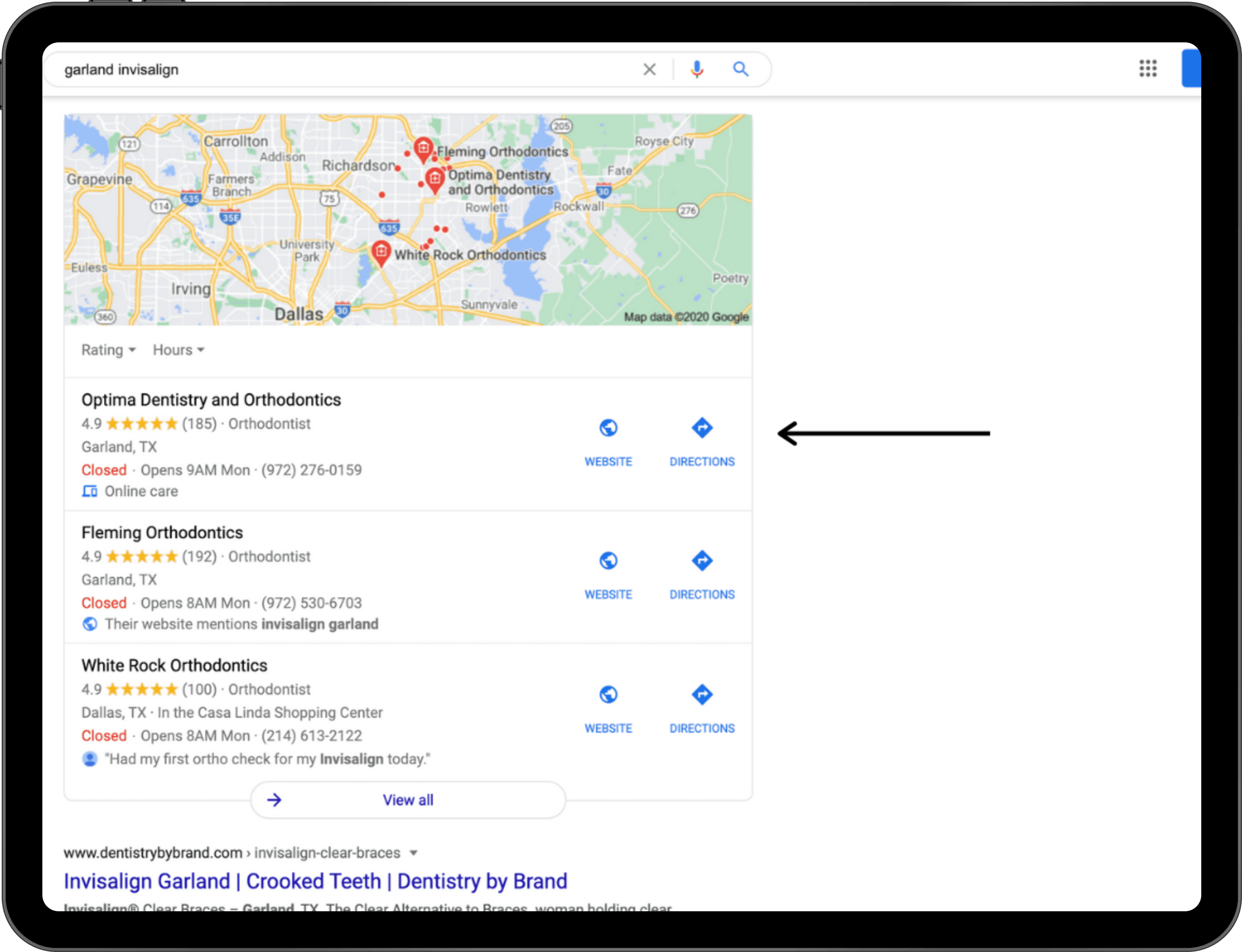 It is important to note that you have read Google's guidelines and have learned how to verify your business accurately.
Once you have read the guidelines, choosing the correct business category is crucial. A good rule of thumb is to see what business category your closest competitors have chosen and choose that category. After all, if your competitors are ranking for your specific keyword it is best to follow suit in the early stages.
Finish Your Business Listing
A good rule of thumb is to make your business listing both attractive to Google and your audience. Google's main goal is to provide their users with the best possible resources. That being said, you must provide Google and your customers with information that is relevant and useful.
First you need to have the correct name, address, and phone number (NAP) on your listing. This makes the next following steps in the guide easier.
Then, I will list out the services the business offers with the description.
Afterwards, I like to the rule of three for photos. This includes:
3 photos of your location
3 photos of your work/services
3 photos of your staff
It is best practice to save your images with the name that the image is representing rather than over optimizing. Google will penalize you for over optimizing.
Moreover, whenever I am optimizing a freshly new Google My business, I will make a Google post to show the users and the search engine that the business is real. A good rule to follow is to update your posts every so often to show the search engines that you are activiely engaging with customers.
The great thing about having a GMB is that it also offers you insights of how your listing is doing. The following image shows how many times the listing I optimized popped up for keywords that were searched for in the given month.
Now that you have optimized your Google listing, how can you ensure you are on top of the local pack?
While most small businesses have a Google My Business listing, that is usually the end of the road. Just like any business, going above and beyond ensures that you will last longer in the game. Now, how can you take it to the next level? Building referally links.
What is a referral link? A referral link is a URL that let's your company promote your products and services and let's their traffic find your business. Some examples of referral links include: Facebook, Four Square, Chamber of Commerce, etc.
Just like back links, having links from authorative sites helps signal Google that your business is legit. That being said, I would suggest only getting referral links with URL's with a domain authority higher than 25 – with the exception of local sites.
A great premium tool you can use to see who is linking to your competitors website is to use a SEO tool called AHREFS.
Once you are in AHREFS, plug in your competitors URL, click on referring links, and try to get your website on all websites with a domain authority of 25 and higher.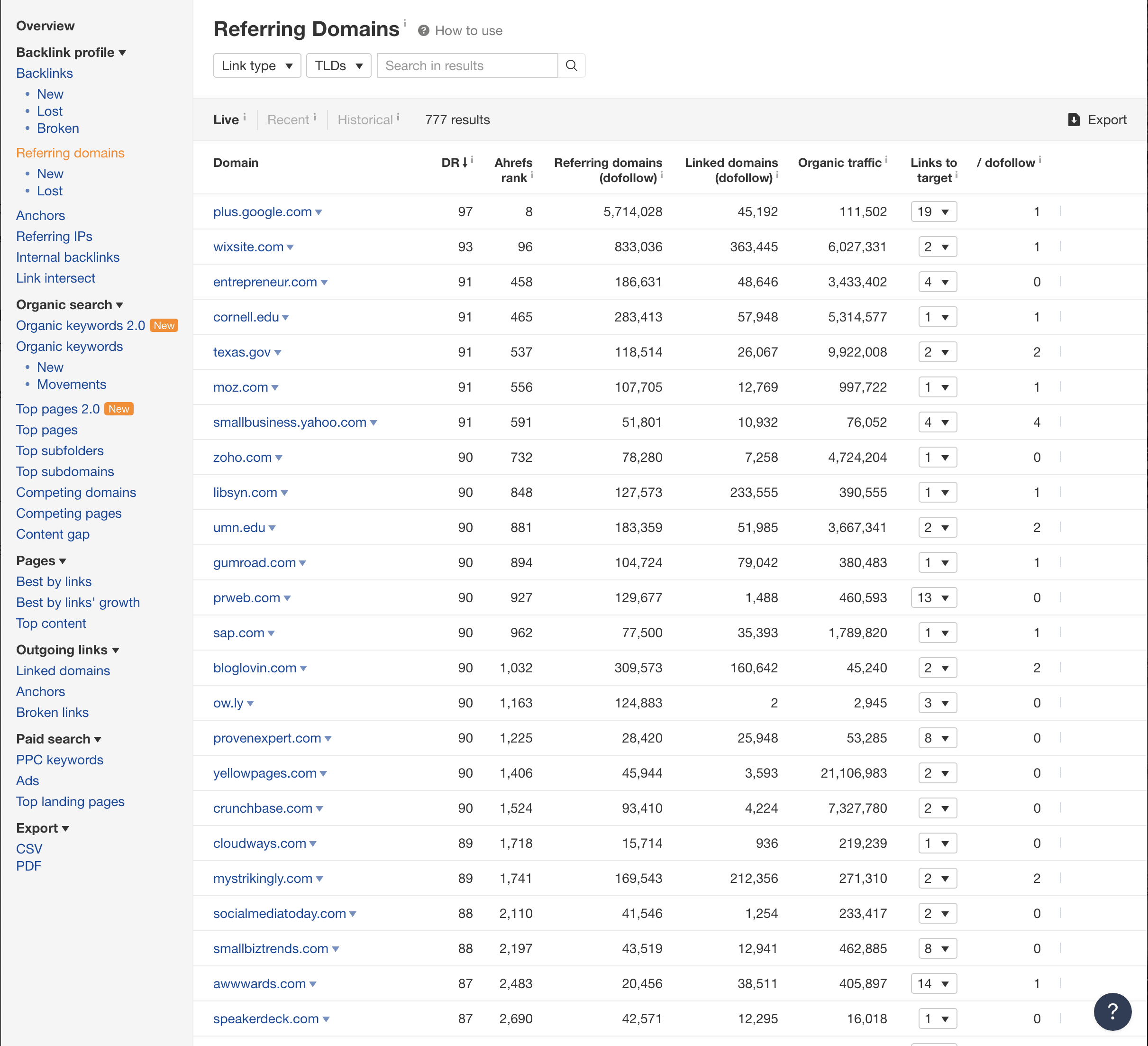 Another critical part on boosting your chances of ranking higher is to try to get links from local sites and niche specific sites.
Often times, their are websites that are specifically for your city such as mom groups or city magazines. Getting these local cites to link back to your site will tell Google that you are a local business and a community member.
On the other hand, if you are for example a barber, you would want to have your business listing to pop up on barber related websites.
Now I know what you may be thinking, "Gee, this sounds like a lot of work!" Lucky for you, their are services out there that put your site out onto to the web such as YEXT.
Their is a caveat to all this though, for most listings, you would need an actual website as a simple link to your Google My Business listing would not suffice.
Have you ever drove down the road trying to figure out where to eat but couldn't decide where? Better yet, have you ever decided to eat somewhere because their was a long line going around the corner of the block? If so, you have fell victim to social proof.
Social proof can be defined in a way that individuals will engage in a similar behavior as others in order to reduce uncertainty and make them feel as if they're part of a crowd. Using the restaurant analogy, it is the same as saying, "Well, this restaruant must be good because their is line wrapped around the corner!"
Just like this innate human phsychology, Google ranks businesses by the amount of reviews it has. Good reviews that is. The more reviews you have on your Google listing, the more likely you are to outrank your competitors on the Google Local Pack.
Why is it a ranking factor? Google, again, is trying to provide only the best experience to its users. In this method, it is presenting its users with the "best" businesses reviewed by other fellow searchers.
To get constant review generation it is best to think of yourself as a 6 star business as coined by the AirBnb cofounder, Joe Gabba.
Providing your customers with an exceptional experience will not only increase the chances that they leave you a review, but also increase the chances of you gaining new potential customers through a higher search engine ranking.